Versatile musician and cellist Joachim received his training in Utrecht, Amsterdam and Berlin. As a dedicated chamber musician he has performed alongside ensembles and musicians including the Borodin quartet, the Bennewitz quartet, Lisa Larsson, Giles Apap, Charles-André Linale, Ferdinand Erblich, Stefan Metz, Zuill Bailey, Nino Gvetadze, Paolo Giacometti, Inon Barnatan and Karl Leister. Joachim is co-founder of the international Rubens Quartet. Together with the Rubens Quartet he took the full-time course at the Nederlandse Strijkkwartet Academie (Dutch String Quartet Academy). His teachers have included members of the Amadeus Quartet, the Hagen Quartet, Stefan Metz, Elias Arizcuren, Paul Katz and Jan Hollinger. The Rubens Quartet has won awards at international competitions in Austria and the Czech Republic, and won various national and international prizes, including the Dutch Arts Prize and the Schubert Prize in Graz.
Joachim was a regular guest in the international music festivals of Sitka (Alaska), Prussia Cove (UK), Schleswig Holstein (DE), Mecklenburg-Vorpommern (DE) and Luberon (FR). Joachim has also worked together with composers Henri Dutilleux, György Kurtag, Sofia Gubaidulina, Louis Andriessen and Joey Roukens.
Besides visiting lectureships with various Dutch conservatoires Joachim has taught as a guest teacher at Indiana University, Texas University, Kansas University, Milwaukee Conservatoire, Oklahoma University, the Ljubljana Conservatoire in Slovenia, the Dutch String Quartet Academy, and international chamber music festivals.
Joachim plays on a cello by Gaetano Chiocchi (Padua 1870) with a bow by Nikolaus Kittel (St. Petersburg 1860), made available to him with great thanks by the Nationaal Muziekinstrumenten Fonds (National Music Instrument Fund).
Website: www.joachimeijlander.com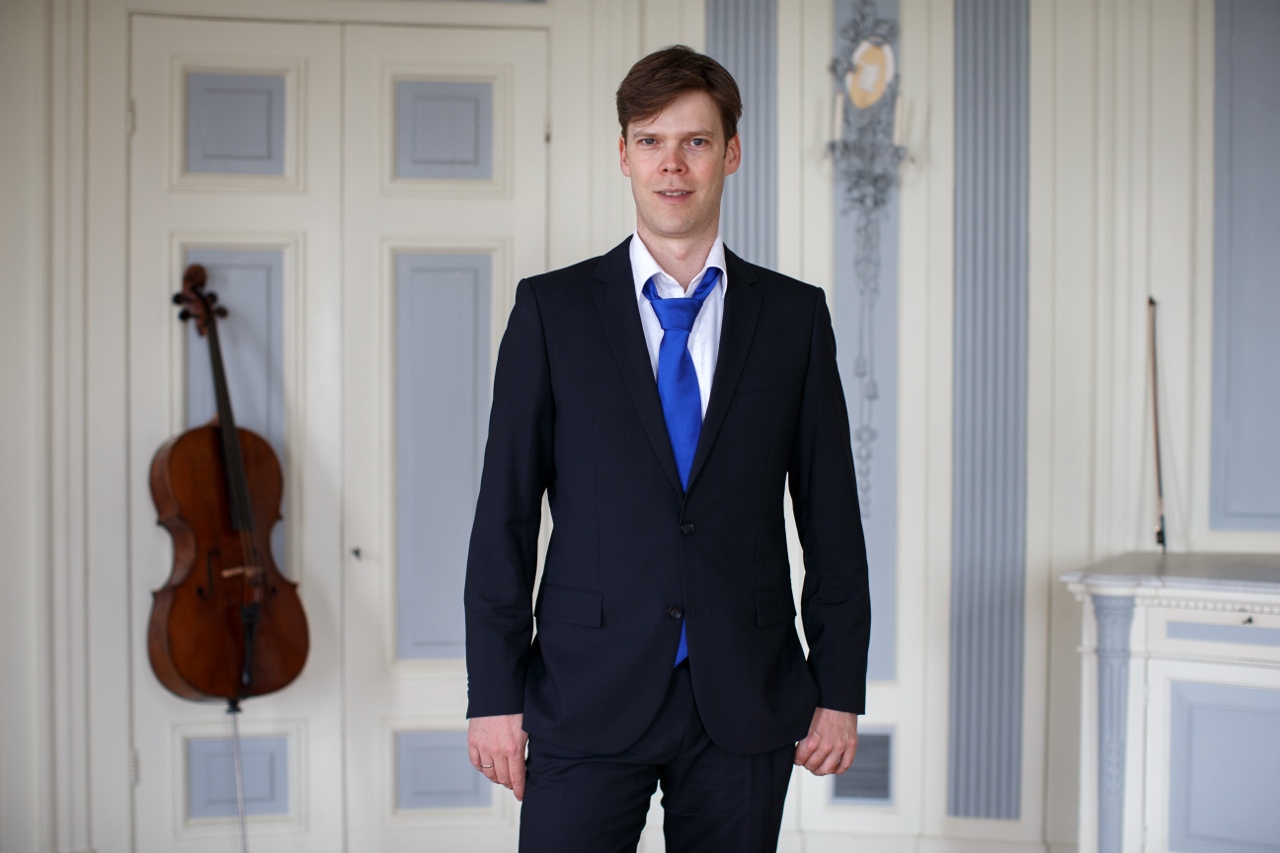 Photography: Jasper Juinen
NTR Podium Witteman – Festival Classique 2016