Sequentia!
Joachim Eijlander

The Sequentia or 'sequence' lies at the heart of this recording. Listen carefully to the caprices of these two composers, and you will often hear that the building blocks of the music consist of sequences in couplets: themes or material introduced and then repeated, and into which the performer can throw subtle variations if the sequence invites such exploration. There are other associations that can be drawn from this title. Fairly or not, sets of caprices such as these are rarely performed in their entirety during concerts, so their use as a 'sequel' to other music is an important consideration. These solo cello works also form a sequel to Joachim Eijlander's previous recordings of J.S. Bach's Cello Suites on Navis Classics NC15003 and NC15007, both in the chronology of their production and that of their composers.
Joachim Eijlander is a multifaceted musician.
The core of Joachim's unaccompanied concerts are with the Cello Suites of Bach which he performs throughout Europe, the U.S.A., Russia and Asia.
He often collaborates with visual artists or dancers/choreographers to build bridges and enhance the audience experience.
In addition to performances in traditional concert halls Joachim also brings his music to unconventional locations (i.e. theaters, bookstores, church towers, boats, beach pavilions, piers, breweries and wine cellars) in an attempt to have more personal and direct contact with new audiences.
Joachim's CD recordings of the Cello Suites by J.S. Bach, for the Navis Classics label, was lauded by critics internationally.
Sequentia!, a sequel to the cello suites by Bach, comprises the brilliant and beautiful caprices for solo cello by Joseph dall'Abaco and Alfredo Piatti.
As a dedicated chamber musician he has been privileged to share the podium with such artists as the Borodin quartet, Lisa Larsson, Robert Holl, Klara Wurtz, Inon Barnatan, Karl Leister and Olivier Patey.
Joachim has been a regular guest in the music festivals of Sitka Alaska, I.M.S. Prussia Cove (GB), Schleswig-Holstein and Mecklenburg-Vorpommern (Germany).
His fascination with new frontiers has led him to work with composers including Louis Andriessen, Henri Dutilleux, Sofia Gubaidulina, György Kurtag and Joey Roukens.
Besides being a visiting lecturer at various Dutch conservatories Joachim has been invited to teach at Indiana University,  Kansas University, Milwaukee Conservatoire, Oklahoma University, Texas University, the Ljubljana Conservatoire in Slovenia, the Dutch String Quartet Academy, and numerous international festivals.
Joachim was a founding member of the acclaimed Rubens String Quartet for sixteen years. Joachim received his training in Utrecht, Amsterdam and Berlin.
He has been mentored by members of the Amadeus Quartet, the Hagen Quartet, Clemens Hagen, Paul Katz, Stefan Metz, Elias Arizcuren and Jan Hollinger.
Joachim plays on a cello by Gaetano Chiocchi (Padova 1870) and with a bow by Nikolaus Kittel (St. Petersburg 1860), made available to him by the generosity of the Nationaal Muziekinstrumenten Fonds (National Music Instrument Fund).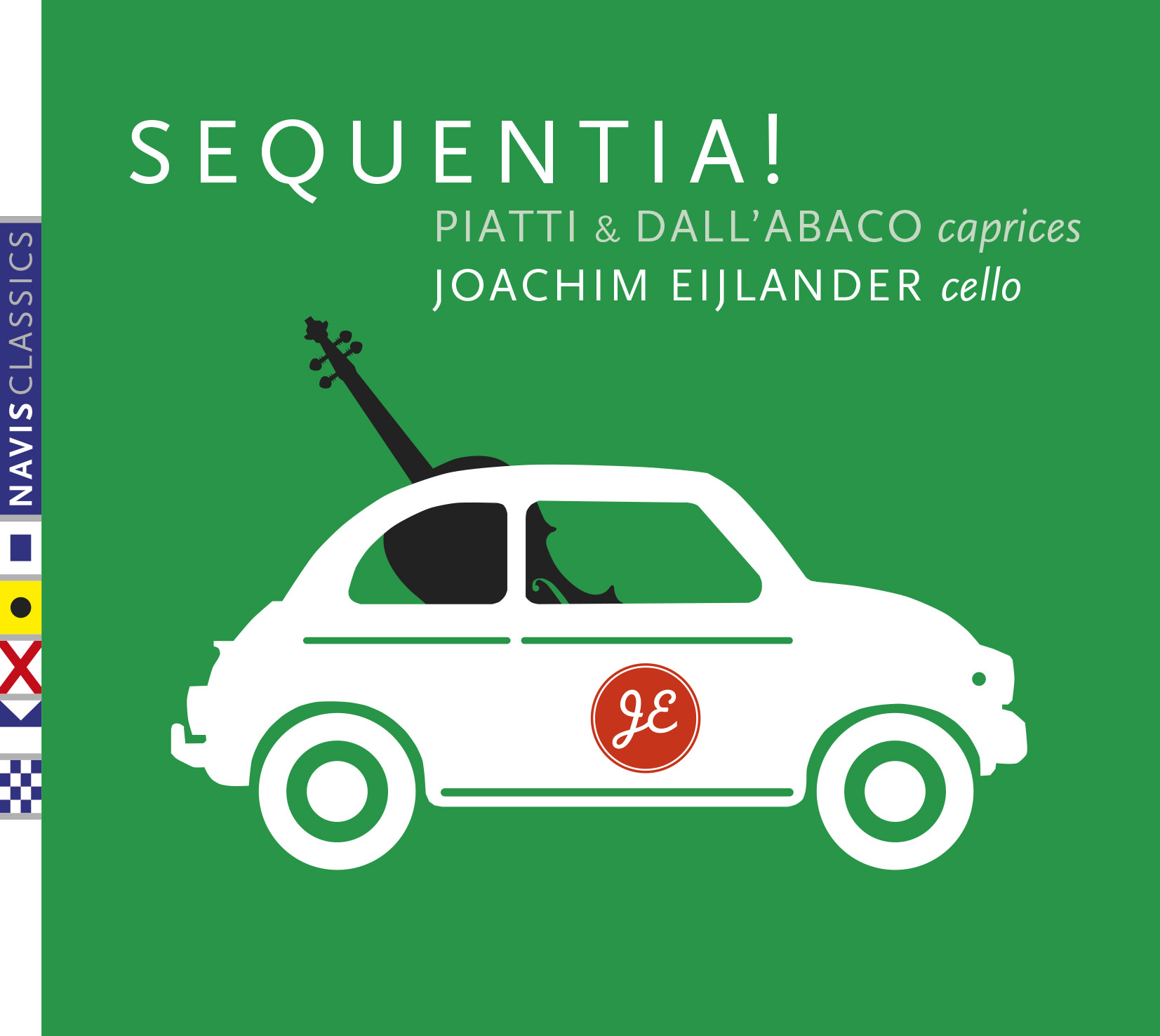 Cat. No. NC17009
EAN: 8717953162489

"Het spel van Eijlander in deze caprices is ronduit exemplarisch en daardoor is deze cd in feite een waardige opvolger geworden van die met de Bach-suites"…"Opname uit de topcategorie"
Colofon
Recording dates and venue: 22-23 May and 12-13 June, Jurriaansezaal, De Doelen Rotterdam
Recording Producer: Daan van Aalst
Editing: Daan van Aalst and Joachim Eijlander
Cello: Anonymous Italian, around 1730
Bow: Nikolaus Kittel (St. Petersburg 1860), made available to him by the generosity of the Nationaal Muziekinstrumenten Fonds (National Music Instrument Fund)
Artwork: Ad van der Kouwe, Manifesta
Booklet text: Dominy Clements
Photography: Jasper Juinen
Very special thanks to Godfried Hoogeveen for making it possible to record this project on the wonderful 1730 Italian cello.